Senior Adults
Our Senior Adult group, called UFO, stands for United for Others. This wonderful group of adults stay active throughout the year. You can find them at monthly meetings, visiting local restaurants, attending performances in the area, picking apples in the mountains, attending the Christmas Show at Broadway at the Beach, visiting the fruitcake factory, and an annual trip to Myrtle Beach for the day. Several of their "gatherings" include a bring your own salad luncheon, a soup and sandwich lunch, and a hotdog & watermelon supper.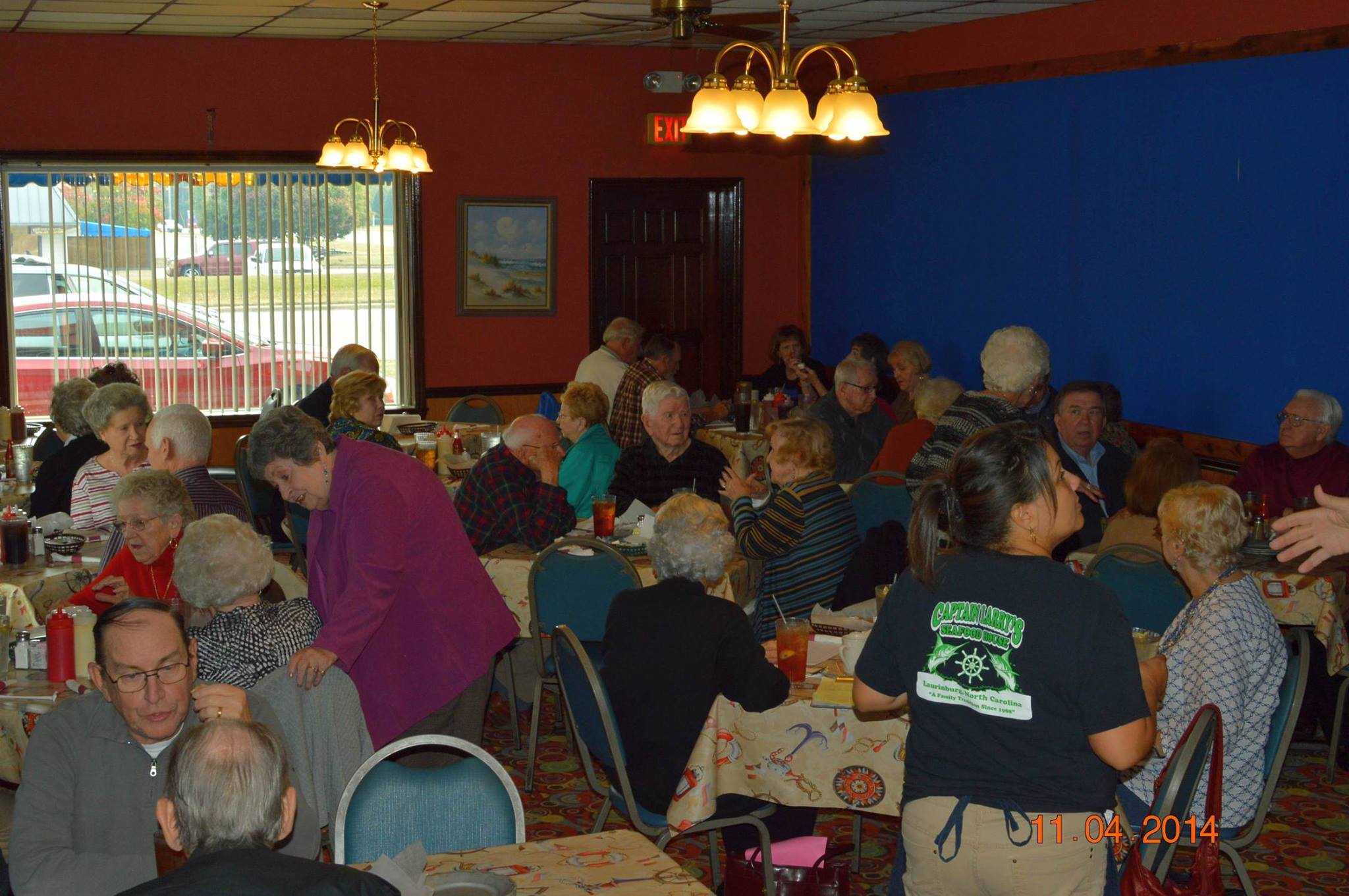 Eating out is always fun with our UFO Group

The UFO Annual Christmas Dinner held in the fellowship hall at church.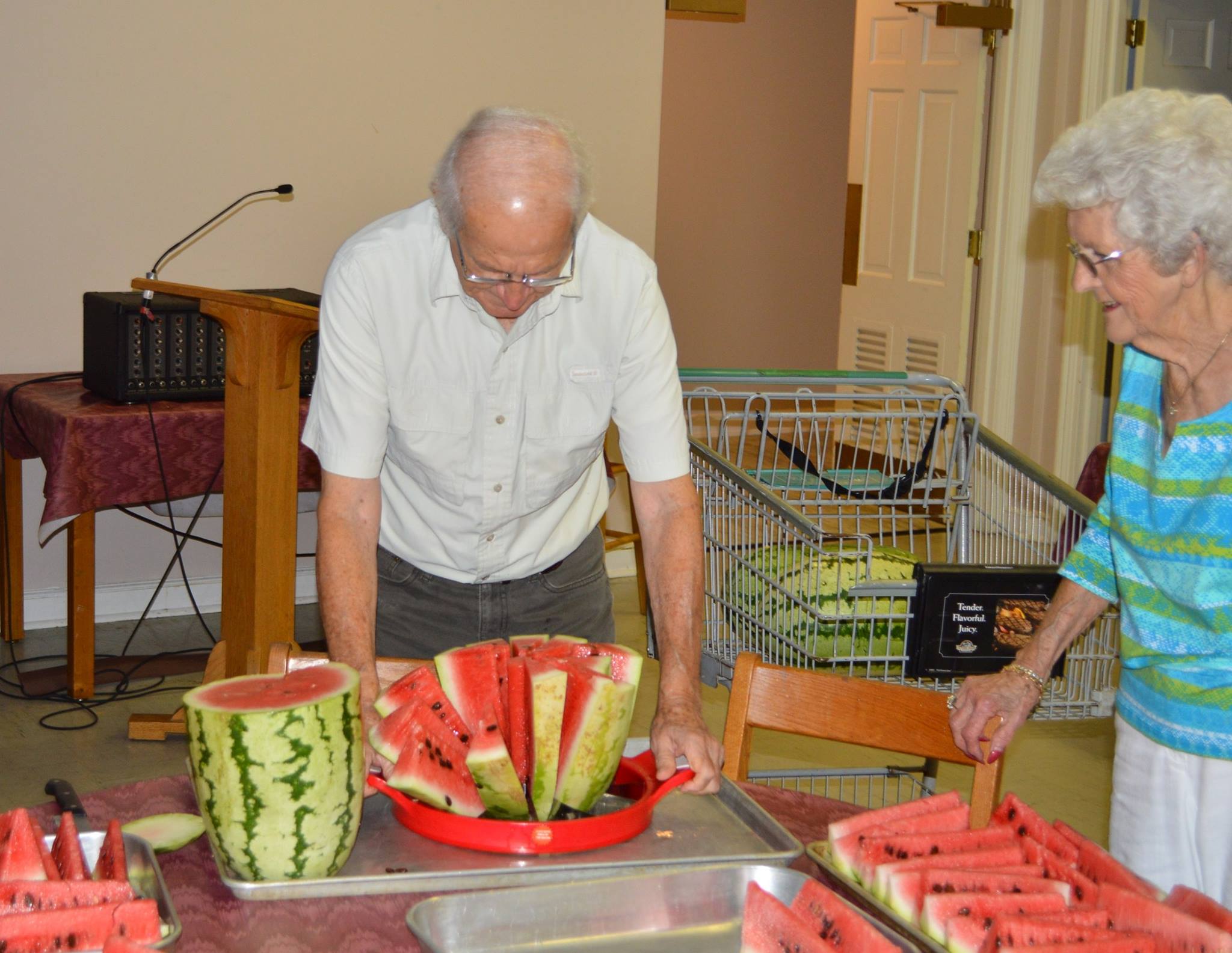 Faye and Kemp get the watermelon slices ready!